Hosted by Curiosity and Katalon
Artificial Intelligence
The 4th Amigo in Agile Software Development?
October 12th 4PM BST
This webinar will examine how you can integrate Artificial Intelligence within established development methodologies, retaining the foundations needed to deliver quality software at speed.
Will AI Accelerate Software Development?
Will AI accelerate software development in the short-term? Or will it reintroduce challenges that we've worked so hard to overcome?
We will address three challenges to solve BEFORE applying AI across your CI/CD pipeline:
Domain Knowledge: Learn how to give AI the structured data it needs to avoid defects.

Test Coverage: Understand how to target AI test generation to find bugs that are often missed.

Collaboration: Discover how AI can automate individual tasks without introducing silos, miscommunications, and lengthy feedback loops.
In the live demo, we will showcase techniques for integrating AI into your DevOps pipeline, accelerating and optimizing processes across enterprise CI/CD. Discover:
AI-Augmented Requirements: Automatically convert user stories into visual models and optimised test scenarios, creating clear requirements and traceability for distributed teams.

Targeted Test Generation: Generate test artifacts quickly, and execute them across platforms for continuous testing.

AI as the Fourth Amigo: Keep human experts firmly "in the loop", applying their expertise to critique and improve confidence in software delivery.
Join us to learn how AI enables proactive quality engineering – and not a return to long, buggy releases!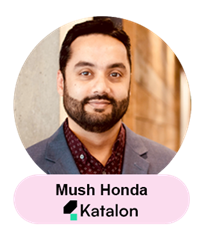 Mush Honda, Chief Quality Architect at Katalon, is a senior engineering leader with over 20 years of experience in Quality Engineering and Agile software development. He has developed scalable test automation solutions to facilitate teams' transition to an automation-first, quality engineering mindset.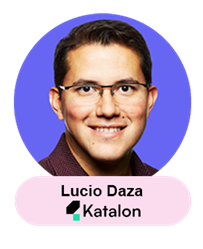 Lucio Daza, VP of Product Marketing at Karalon, has over 16 years of experience in the software industry in multiple roles as a solution architect, product and marketing manager. At Katalon, he leads the Product Marketing team to show the value of products to enterprises around the globe.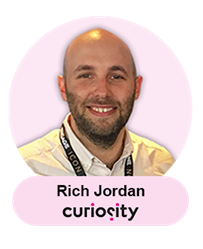 Rich Jordan is an Enterprise Solutions Architect at Curiosity Software and has spent the past 20 years within the Testing Industry – mostly in Financial Services, leading teams creating test capabilities that have won multiple awards in Testing and DevOps categories. Rich has been an advocate of Test Modelling and Test Data for over a decade and joined Curiosity in Nov 2022!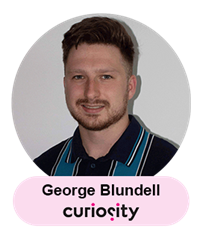 George Blundell is a Technical Analyst at Curiosity, where he collaborates closely with organizations on high-priority test automation initiatives. George implements and supports model-based approaches to generating, optimizing, and maintaining rigorous automated tests while supporting close collaboration between stakeholders from across the development lifecycle.