Curiosity and Parasoft Present
Break the barrier to continuous testing
Generate Rich Data And Environments On Demand.
REGISTER FOR INSTANT ACCESS
Break the barrier to continuous testing
Testing at the speed of iterative delivery requires constant access to complex environments, populated with rich and varied test data. However, test automation today often hits the barrier of unavailable or misconfigured environments, while inaccurate run results and poor test coverage arises from inaccurate or misaligned test data.
Watch this webinar with Parasoft and Curiosity Software to see how modelling and synthetic data generation combine to enable truly continuous testing, automatically deploying complex environments filled with rich test data.
See how automated data modelling removes the time and error associated with system complexity, working from a small data set recorded during manual testing. With the data model, creating virtual data becomes trivial, using data generation to produce request-response pairs for every possible test. Accurate and complete virtual environments can then be spun up on demand using the re-usable generation, with comprehensive test data populated simultaneously into the test environments. That means the right test data, populated in the right environment on demand, making true continuous testing a reality.
Curiosity Software has a library of webinars available on demand. To get notified about new and upcoming events follow Curiosity on LinkedIn, Twitter and Facebook.
This webinar will present the latest tools and techniques capable of achieving automation success. You will see how:
Test data and virtualization occur in tandem to produce on demand environments with matching test data.

Modelling recorded message data overcomes system complexity and provides the understanding needed to create environments and test data automatically.

Complete virtual services and comprehensive test data maximize test quality, executing automated test suites that hit every positive and negative scenario.
The combined experience of this panel of experts was available during the interactive discussion and live Q&A.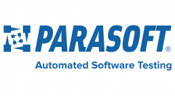 Mark Lambert is Vice President of Products at Parasoft, where he ensures that software reliably delivers true value to a wide-range of organisations.
Chris Colosimo is Product Manager at Parasoft, bringing nearly a decade of experience in virtualization and API testing to enable true Continuous Testing at speed.

Huw Price is a test data management veteran and a serial entrepreneur, now founder of his fifth software start-up. Huw's 30 years of experience in software delivery has brought collaboration with a wide-range of organisations, large and small. He has crafted strategies and innovative technologies for test data success, on projects ranging from large-scale migrations from mainframe to open systems, to building best-of-breed test automation frameworks for microservices.