Driven By Curiosity?
Join our growing team of industry veterans, innovators and specialists, all working towards one goal - to remodel software quality.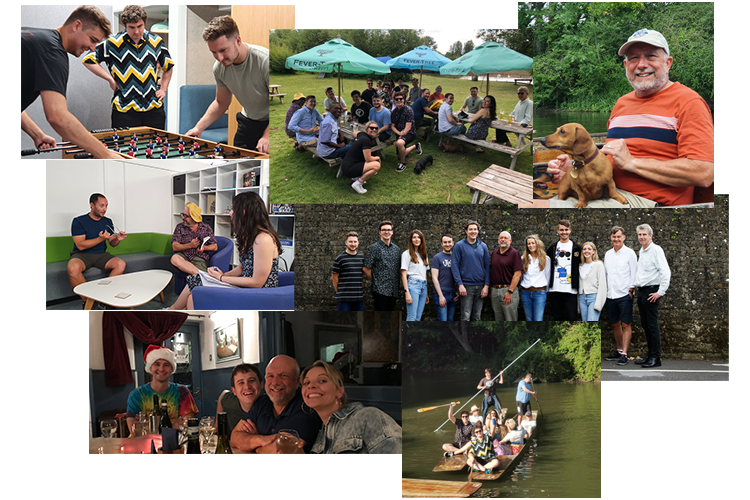 Why Work at Curiosity?
At Curiosity, you'll be joining a team where everyone is equal, appreciated and can make an immediate impact.
We've united a village worth of experts, specialists, and innovators, and the success we've had is a testament to the motivation and persistence of each individual team member.
We're a small but ambitious team, who have pioneered industry leading tools and continue to innovate across software design, quality assurance, test data management and test automation.
Still Curious? Check out our open positions below!


Curiosity
A strong desire to learn, innovate, take risks and explore new ideas is fundamental to our continued success. Curiosity is in the DNA of our people and our company.

Excellence
Not only do we strive for excellence in software quality, but also in our operations. Our commitment to excellence extends through our software, customer support, and team.


Empowerment
The empowerment and trust of our team is extremely important to us. We give our employees autonomy over their work and the ability to work from home when they choose!


Gratitude
Without our team, customers, and partners we wouldn't be here, which is why customer support, career progression, and acknowledgment of hard work take centre stage at Curiosity.


Equality
Curiosity is an equal opportunities employer, and we're committed to building an inclusive work environment, while providing equal opportunities for applicants and employees.

Professional Growth
Opportunity to develop professionally at a growing business and extend beyond your role.

Flexibility
We offer all of our employees the ability to work from the comfort of their own home!

Time Off
All of our employees receive a generous amount of paid time off.

Healthcare
Our US employee benefits program includes a medical, dental and eye care coverage scheme.

Parental Leave
Curiosity also offers an inclusive parental leave plan.

Pension Fund/401K Plan
Our US employees are eligible for the Curiosity Software 401K plan, while UK employees are eligible for a company contributed pension fund.
*Benefits vary based on the region/location the employee is based in.
We are not currently advertising for any open positions. If you would like to make a speculative application, please email a CV and covering letter to info@curiosity.software