"Code-Less" Test Automation For Low-Code Apps
This Meetup will introduce "code-less" test automation that is capable of matching the speed of low code development. You will see how Omnext's analysis of low code applications removes the need for slow and complex test design, automatically capturing everything needed to generate rigorous test suites. The scans are converted automatically into easy-to-use flowchart models in Test Modeller, which auto-generates executable test scripts with matching test data. The rigorous tests are optimised to "cover" all the modelled system logic, delivering true quality at the speed of rapid system change.
The result? Comprehensive quality assurance, performed within an iteration, and available using the skillset of "citizen developers".
Sounds too good to be true? Sign up and discover how you can deliver quality at the speed of low code development!
Curiosity Software has a library of webinars available on demand. To get notified about new and upcoming events follow Curiosity on LinkedIn, Twitter and Facebook.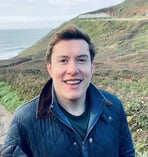 James Walker is Director of Technology at Curiosity Software and brings years of experience in successful software delivery. James has collaborated closely with a range of organisations to identify and resolve their QA needs and has invented several success Model-Based Testing technologies. James' wealth of expertise will be on offer during the webinar, including a live Q&A to help you to identify how model-based testing might be a good fit at your organisation.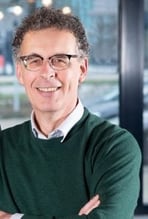 Sjoerd van der Maaden, Founder of Specialisterren, is an experienced leader of innovative IT companies. Since 2008 he is involved as founder and general manager, with Specialisterren. Specialisterren is an IT service provider in the field of test services where people with autism perform the software testing. With over ten years of experience, Specialisterren offers high-quality automated testing of complex online environments in the finance, retail and E-health sectors.