Curiosity, Kumoco and Infuse Present
The Democra-tisation of Testing
Helping Your Teams Get The Most Out Of Their Tools And Time.
REGISTER FOR INSTANT ACCESS
The Democratisation of Testing
Learn how Infuse, Kumoco and Curiosity enabled rigorous in-sprint test automation at a large telecommunications company. BAs, Testers and Developers at the telco now collaborate to build visual flows of system logic in-sprint. The easy-to-maintain diagrams generate complete SIT and E2E tests for the latest business processes, rigorously testing before every release.

To overcome siloes and overly-manual processes, Infuse, Kumoco and Curiosity built a "telecommunications-company-in-a-box", a digital twin of the system under test. Artifacts created by BAs were imported to build complete business flows, providing a single source of truth for the systems in scope. The flows were then used to auto-generate rigorous tests, and were used by developers and testers to build CI/CD assets. This generated a complete set of artifacts across the SDLC, while allowing every stakeholder to use their favourite tools.
Curiosity Software has a library of webinars available on demand. To get notified about new and upcoming events follow Curiosity on LinkedIn, Twitter and Facebook.
Join Infuse, Kumoco and Curiosity to discover how:
Slow and siloed system design and test creation were replaced by test generation for useMango, with matching test cases generated in Jira.

Risk-based test generation identified exactly what to test in short sprints, overcoming the challenge of having more in a system than you could ever test in-sprint.

The rigorous automation is now maintained in-sprint, updating tests across tools as the business customize processes in BPMN-style diagrams.

The business know that their changes will be validated rigorously before each release, optimizing test generation for time and risk and defining reliably when testing is 'done'.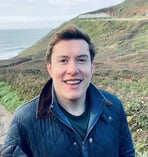 James Walker is Director of Technology at Curiosity Software and brings years of experience in successful software delivery. James has collaborated closely with a range of organisations to identify and resolve their QA needs and has invented several success Model-Based Testing technologies. James' wealth of expertise will be on offer during the webinar, including a live Q&A to help you to identify how model-based testing might be a good fit at your organisation.

Terry Benge, Chief Operating Officer at Kumoco, has more than 25 years of experience in IT and from developer origins has spent most of hiscareer as a leader and managerof delivery teams. Kumoco is a unique consultancy helping business transition to an exceptional product delivery experience. They instil a philosophy that transforms organisations, product delivery, software development and operations.

With 20+ years' experience in software engineering, Nalin Parbhu is an expert in Process and Technical Testing. He founded Infuse in 2002. Infuse helps organisations get the most out of their software with solutions and tools for DevOps, Continuous Testing and Assurance. Their talented organisation and team have delivered over 500 projects since 2002 and are experts and leaders in this area.