Curiosity, Cypress, Applitools and EVERFI Present
How EVERFI Moved from No Automation to Continuous Test Generation in 9 Months
REGISTER FOR INSTANT ACCESS
Continuous Test Generation
Imagine you're responsible for a platform designed to drive impactful change in the world, used by millions of learners annually to gain new tools and skills. Now imagine that the platform consists of 102 generic components that combine to form different pages and learning paths, but you have no automation to test this fast-changing, complex system. This is the challenge that Everfi overcame with model-based test generation, moving in less than 9 months from no automation to test generation for 52 courses.
This webinar will walk you through EVERFI's journey to generating targeted tests automatically from changing system schemas. Greg Sypolt, VP of Quality Engineering at EVERFI, and Sneha Viswalingam, EVERFI's Director of Quality Engineering, will set out why model-based testing was the best fit for EVERFI's course automation. They will show you how integrated test and model generation today leverage changing course configurations to create end-to-end test models on-the-fly. The auto-created models then generate functional tests and visual tests multiple times per minute for fast-changing courses, pushed to Cypress, Applitools, and CircleCI for continuous testing across devices.
Join Greg, Sneha and Curiosity Software's CTO, James Walker, to discover the time and productivity savings achieved through this approach, and how adopting "shift left" test generation has shortened the QA cycle at EVERFI.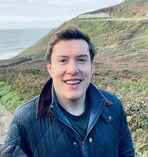 James Walker is Director of Technology at Curiosity Software and brings years of experience in successful software delivery. James has collaborated closely with a range of organisations to identify and resolve their QA needs and has invented several success Model-Based Testing technologies. James' wealth of expertise will be on offer during the webinar, including a live Q&A to help you to identify how model-based testing might be a good fit at your organisation.