Curiosity and SelectorsHub Present
Generate Rigorous Automated Tests
and leave brittle test scripts behind!
REGISTER FOR INSTANT ACCESS
Generate Rigorous Automated Tests
For testers under-pressure to automate, web UIs seem like the perfect place to start. There's free web drivers, the logic maps clearly to business language, and the leap from test case to script appears relatively small. Yet, UI test automation frequently lags far behind UI changes, exposing the face of an organisation to costly bugs. There are many reasons why teams today struggle to automate UI testing quickly enough:
Finding reliable identifiers in impenetrable DOM structures is slow and laborious.

UI test scripts are highly repetitive and time-consuming to write.

"UI" testing cannot stop at the UI and must dive into complex UIs and back-end rules.

UIs are not as stable as thought, and brittle tests require maintenance after every change.
This webinar showcases a rapid, rigorous, and easy-to-adopt approach to building maintainable automated tests. James Walker, Curiosity's Director of Technology, will be joined by Sanjay Kumar, inventor of SelectorsHub and ChroPath. They will showcase tools and techniques for testing fast-changing UIs in short iterations. You will see how:
SelectorsHub rapidly identifies UI elements and logic to test, replacing time spent hunting through complex UI code.

Converting the scans into intuitive flowcharts generates custom scripts for open source and commercial frameworks, bringing coders and non-coders into close collaboration.

Updating the central flows regenerates a complete set of up-to-date tests, throwing away broken tests to rapidly test fast-changing systems.

Rapid test maintenance enables in-sprint testing, targeting regression testing to find bugs when they are quicker and easier to fix.
Curiosity Software has a library of webinars available on demand. To get notified about new and upcoming events follow Curiosity on LinkedIn, Twitter and Facebook.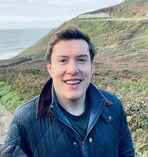 James Walker is Director of Technology at Curiosity Software and brings years of experience in successful software delivery. James has collaborated closely with a range of organisations to identify and resolve their QA needs and has invented several success Model-Based Testing technologies. James' wealth of expertise will be on offer during the webinar, including a live Q&A to help you to identify how model-based testing might be a good fit at your organisation.

Sanjay Kumar is the Inventor and Creator of SelectorsHub and ChroPath. With over 10 years of experience in testing, Sanjay started as an automation engineer at IBM and has since used his expertise to become a prominent figure in testing community. Sanjay was also the winner of the Indian Achievers' Award of 2020 for innovation in testing.