Hosted by Curiosity and DevOpsQA
Generate Tests and Data for ISO 20022
Rapid Compliance Without Bugs!
Watch this webinar to unblock your ISO 20022 compliance, moving from slow message mapping, to automated message generation and testing. Discover how you can fix your ISO 20022 migration in 30 days, unlocking the competitive advantages of ISO 20022!
REGISTER FOR INSTANT ACCESS
As banking jurisdictions and SWIFT shift to ISO 20022, few banks are realising the strategic benefits that ISO 20022 offers for their payment platforms. Most are focused on slow message mapping and incomplete testing. Will your payments platform go live in 2024 with rich features and faster performance? Or will transaction failures harm your operations and reputation?
This webinar will explore why ISO 20022 migrations struggle to beat the cut-off dates for legacy messages. Manually mapping messages is too slow and unstructured. There are too many files and formats to migrate, syntax changes to make, and new fields to complete. Manually creating test messages and executing end-to-end tests similarly cannot cover the volume and variety of payments needed to assure functionality, performance and integrations. To go live with rich features, and not costly bugs, your ISO 20022 adoption needs a new strategy.
On this webinar, DevOpsQA and Curiosity will make you a bold offer: In just 60 hours, we will build you a data dictionary, capable of migrating MT messages and generating rich test data. We will show you the tools we'll use, including automated message analysis and template generation, test data generation, and test automation for bug-free migrations.
Discover how you can fix your ISO 20022 migration in 30 days, unlocking the competitive advantages of ISO 20022!
Meet The Speakers
This webinar will bring together three ISO 20022 and message testing experts, on call to answer your questions and accelerate your ISO 20022 compliance!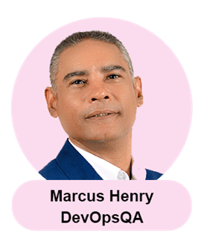 Marcus Henry is an Enterprise Architect and Management Consultant with a knack for tackling organizational technology challenges and driving innovative business initiatives. With 20 years' experience in IT, Marcus is passionate about collaboratively engineering capabilities within organizations.
He is known for transitioning business areas and technology teams to more efficient and autonomous operating models through the adoption of new methodologies and new ways of working. Marcus pioneered 'Message-Based Testing' utilising service virtualization for SWIFT messages over MQ and JMS in 2010, and today has evolved these techniques for the universal ISO 20022 message scheme.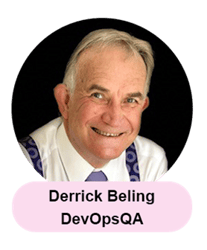 Derrick Beling is a visionary leader with a passion for driving thought leadership in IT's delivery to business. With over 30 years of experience in delivering IT solutions to Retail and Merchant Banking, Derrick has successfully embraced and applied the evolving landscape of IT over the decades.
He started testing, on purpose and for money, in 1994. It was a shift in focus from tools to evolving the practice and profession of testing. Derrick believes that "Test data is the glass ceiling to quality software. In ISO 20022 we have the recipe, and with Curiosity Software, we have the tools for better test data."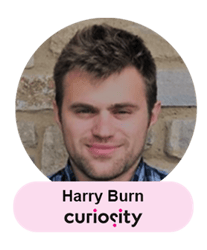 Harry Burn is a Solution Architect who specialises in test data automation and model-based testing. Harry has collaborated with a range of organisations in finance and banking, specialising in synthetic message generation for ISO 20022 compliance, and rigorous payment testing. His wealth of experience will be on offer during the webinar, including a live Q&A to help you to identify how test and data generation can accelerate your ISO 20022 compliance.