Curiosity and Testery Present
Hitting The Right Test Coverage for CI/CD
REGISTER FOR INSTANT ACCESS
De-Risk Continuous Deployment
Testing today too often faces a choice between introducing bottlenecks to software delivery, or allowing an unacceptable level of negative risk. A lack of traceability between tests, changing code, user stories and data leaves testers no way of knowing reliably which tests to run, when. They further have no time to create the tests required for optimal in-sprint coverage, instead being held back by slow and manual test creation. Pipeline configuration and environmental constraints further force testing behind parallelised development, rendering true CI/CD an unobtainable ideal for many organisations.

This webinar will set out how you can automatically identify, generate, and execute optimized tests at the speed of CI/CD. Curiosity Software's CTO, James Walker, and Testery CEO Chris Harbert will discuss how automated test generation and test orchestration integrate into CI/CD pipelines, running the right blend of tests to de-risk continuous deployments. A live demo will then show you how you can execute these targeted tests on-the-fly, setting out how:
Model-based test generation dynamically creates the smallest set of tests needed to satisfy different risk profiles on demand.

Automated test orchestration triggers the right blend of tests to de-risk deployments, executed across environments and ranging from smoke tests to full regression.

Sequentially triggering tests from different repositories targets bugs across APIs, UIs, and back-end systems, delivering rigorously tested software at speed.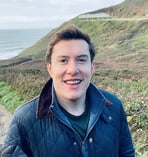 James Walker is Director of Technology at Curiosity Software and brings years of experience in successful software delivery. James has collaborated closely with a range of organisations to identify and resolve their QA needs and has invented several success Model-Based Testing technologies. James' wealth of expertise will be on offer during the webinar, including a live Q&A to help you to identify how model-based testing might be a good fit at your organisation.

Chris Harbert is the founder and CEO of Testery, a company that orchestrates automated test runs that span multiple teams, frameworks, and services. Testery has helped teams from startups to Fortune 500 increase test coverage and improve their CI/CD processes, including putting in place solutions that run more than a million tests per month across multiple teams and testing frameworks. Since getting started with test automation doing test-driven development around 2005, Chris has experience working with numerous testing frameworks and leading test automation teams.