eBook
How Mature is Your Software Testing?
Assess your organisation's testing maturity and identify how you can move from levels 1-5.
SIGN UP FOR YOUR FREE GUIDE
Improve Your Testing
Prioritise steps to improve quality, test faster, and strengthen Legislative compliance
Use this guide to measure and improve your organisation's software testing maturity, with key indicators provided to assess your Level 1-5 maturity across critical categories: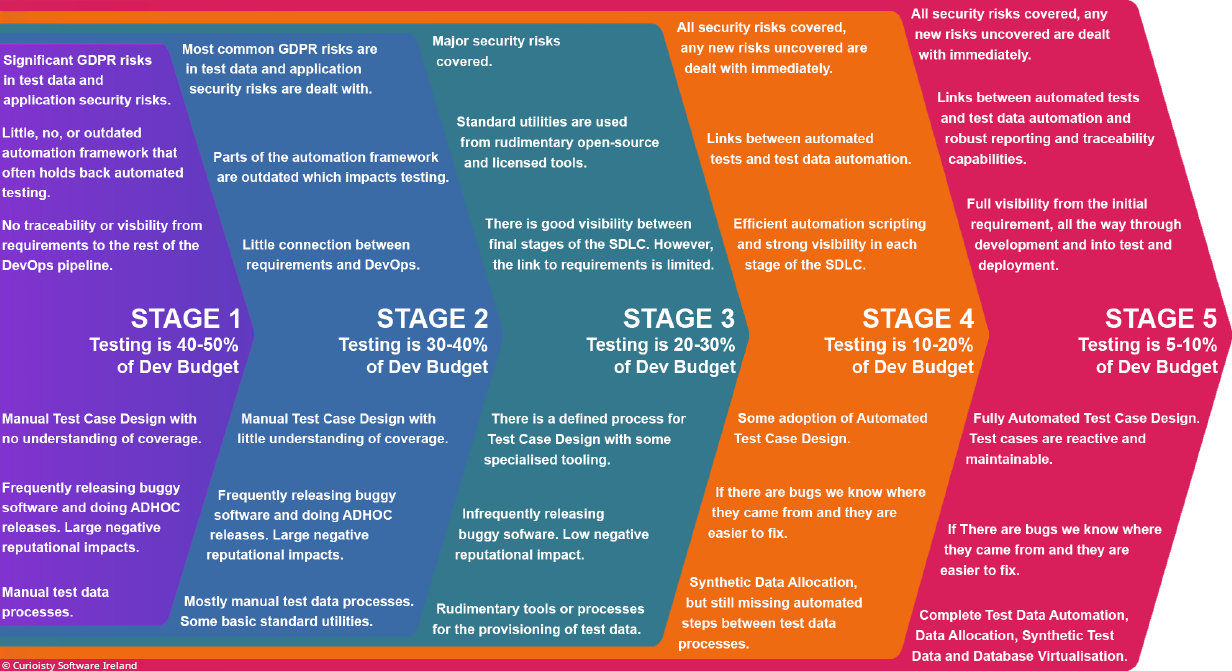 Explore each maturity stage in detail, identifying your company's current maturity across categories. Then, prioritise recommended steps for improving testing at your organisation, driving quality, boosting testing speed, and supporting legislative compliance.