eBook
How to Avoid Costly Data Migration Failures
Provide the upfront tests, data and requirements needed to avoid bugs, delays and budget overrun.
Techniques for a Successful Data Migration
Research shows that a shocking rate of migration projects fail or overrun.

Data migrations today are hindered by poor understanding of system data, as well as testing late with limited test data.

Leveraging a checklist of four criteria during data migration planning helps address quality, cost and compliance risks.

A unified solution to design and testing provides the upfront requirements, understanding and data needed for a successful data migration.

Automated data analysis can provide the requisite understanding of system data, informing refined requirements that generate complete data for "shift left" migration testing.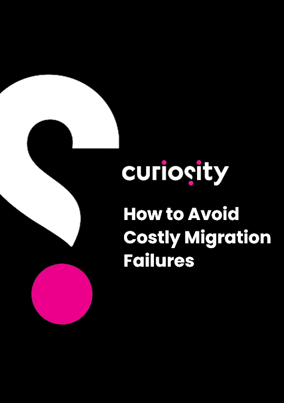 Too Many Migration Projects Fail
Today, the majority of enterprises are engaged in ongoing system migrations – and
most of those projects will either fail completely, overrun on time, or exceed
their budget.
Too often, key failings during data migrations combine with insufficient testing and
design. This leads to compliance risks and costly bugs, which are often only identified
once it's too late.
This eBook evaluates key causes for data migration failures, before setting out a
unified approach for data migration success. This approach not only supports a successful data migration: It provides the "living documentation" and rigorous in-sprint testing needed to innovate the migrated system in future.