Curiosity and Perfecto Present
Achieving In-Sprint Regression
Convert Continuous Feedback Into Rigorous Automated Testing.
REGISTER FOR INSTANT ACCESS
Achieving In-Sprint regression
Delivering quality systems at speed demands rigorous testing before each and every release. Unfortunately, robust and reliable automated regression testing is difficult to achieve.
Complex processes force testing far behind development, leaving teams to scramble as they update test scripts manually, which leaves many production-like environments exposed to costly bugs. Model based test automation (MBTA) can help. Achieve successful test creation, maintenance, and execution at scale through TestModeller.io and Perfecto.
These technologies enable organizations to work from existing islands of quality automation, moving to enterprise-wide test automation.
Sounds too good to be true? Join James Walker and Julius Mong to discover how you can get started today!
Curiosity Software has a library of webinars available on demand. To get notified about new and upcoming events follow Curiosity on LinkedIn, Twitter and Facebook.
This webinar will present a practical approach to rigorous regression testing in-sprint, delivering accurately–built, fully–tested software in short iterations. You will discover how:
Visual modelling provides a single source of truth for fast-changing designs and continuous feedback;

Model-based test generation creates regression packs that focus on the logic most likely affected by system changes;

One click pushes the risk-based tests to Perfecto for cloud-based execution across a full spread of devices and platforms;

Feeding advanced test reports back into the central models closes the feedback loop, enabling continuous, in-sprint testing.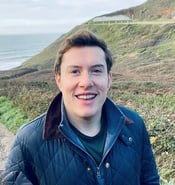 James Walker is Director of Technology at Curiosity Software and brings years of experience in successful software delivery. James has collaborated closely with a range of organisations to identify and resolve their QA needs and has invented several success Model-Based Testing technologies. James' wealth of expertise will be on offer during the webinar, including a live Q&A to help you to identify how model-based testing might be a good fit at your organisation.

Julius  Mong has over 20 years of experience in software development, consulting, business development, pre and post-sales operations, and QA across the software, consumer product, digital media, and digital marketing industries. He is specializes in helping enterprises optimize their QA strategies and make testing become of value rather than a liability by "shifting testing left