Can You Automate As Quickly As EVERFI?
Can you automate as quickly as EVERFI?
Scalable test generation for mobile
Many tools run mobile tests, but how are you creating and prioritizing scenarios? Test Modeller generates targeted mobile tests, automating test creation and running the right tests in-sprint.
Rapid test creation. Simplify mobile testing.
Drag-and-drop reusable automation to create easy-to-use flowcharts. Assembling reusable flows quickly builds end-to-end scenarios, using locators from app inspectors. Automated test generation then creates customisable tests for open source and commercial tools, rapidly scaling mobile test automation.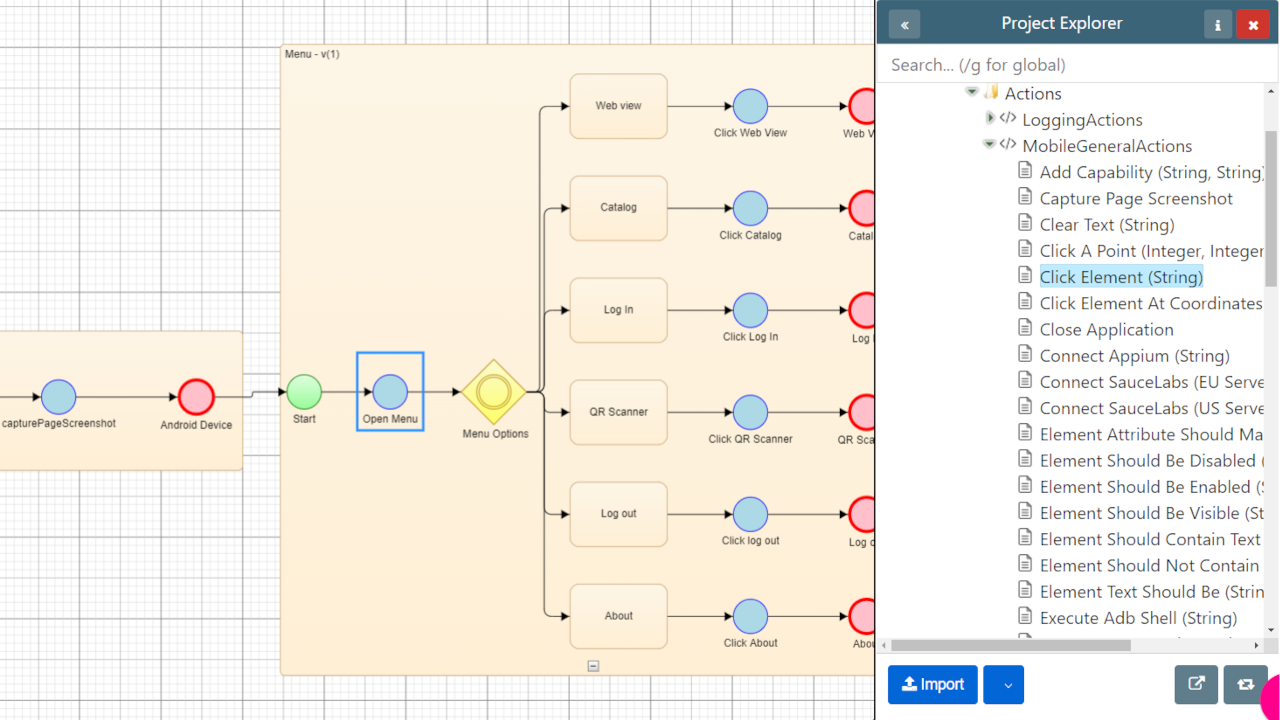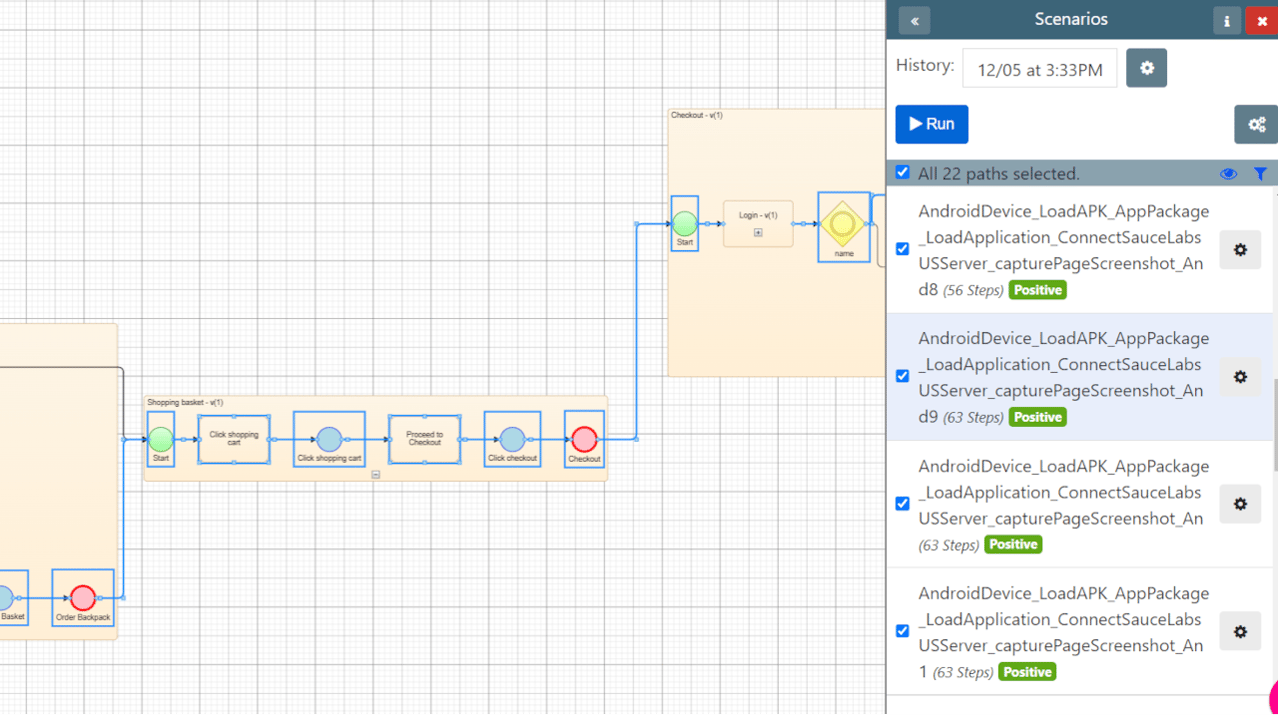 Target coverage. Optimal logic and device mix.
Generate the smallest set of tests and data needed to de-risk changes to websites or native apps, pushed to an optimal mix of platforms and devices in your lab, emulator or simulator. Overcome mobile test complexity, finding bugs earlier and at less cost to fix.
Automate maintenance. Test continuously.
Refactor mobile tests as you update central automation libraries and intuitive flowcharts. Regenerating test cases and scripts during CI/CD avoids manual test maintenance and technical debt, delivering quality mobile experiences with every rapid release.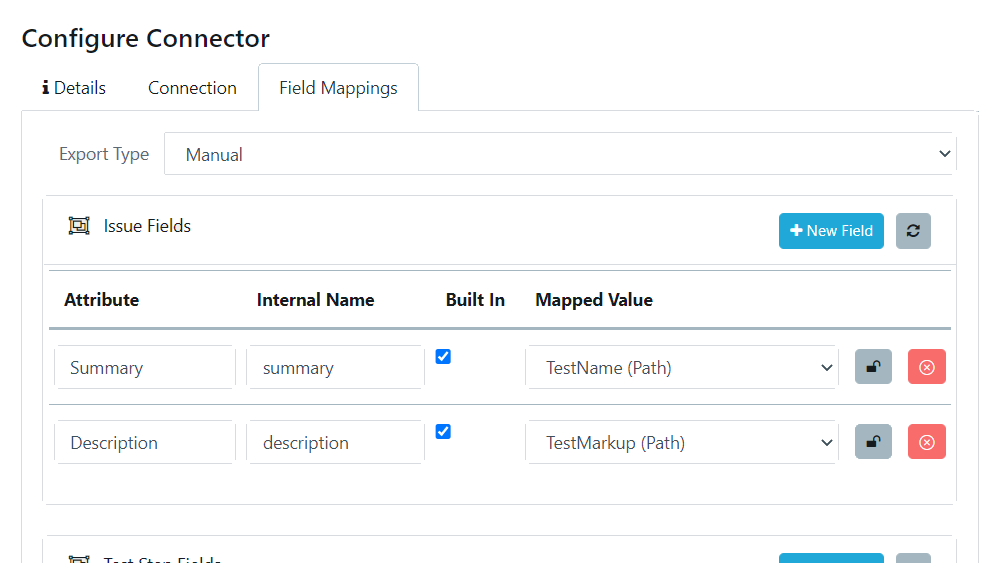 Deliver quality app experiences, faster
As traffic shifts quickly to mobile, don't let users find gaps in your testing strategy and coverage. Generate and scale mobile test automation with Test Modeller, delivering quality experiences faster.


Scale Mobile Automation
Match the rapid rise of mobile traffic, with cross-functional teams reusing automation to generate rigorous tests from visual models.


Assure Quality Experiences
Target test generation to find bugs earlier and at less cost to fix, testing the right scenarios, devices, locations, interruptions, and more.


Shorten Release Cycles
Automatically generate and update mobile tests during CI/CD, avoiding bottlenecks in mobile test design, scripting and maintenance.


Future Proof Mobile Testing
Generate tests into best-of-breed frameworks, repositories, device labs and more, simplifying mobile test adoption and avoiding vendor lock.