Curiosity and API Fortress Present
To Open Banking and Beyond
Developing APIs That Are Resilient To Every New Initiative.
REGISTER FOR INSTANT ACCESS
To Open Banking and Beyond
Software delivery today pivots on the APIs that glue together software building blocks. Every business is a software business, and that now means they deal in APIs. Success depends on expanding rapidly into new technologies and audiences, and organisations quickly hurtle along the "API Spectrum" in order to retain a competitive edge. However, as the number of APIs proliferates, the complexity of the associated system grows faster than ever before.
QA must overcome this massive complexity, ensuring that business-critical APIs deliver the right response for every possible request. However, new APIs are added fast, and connect an array of third-party and in-house components. A vast number of possible data combinations can in turn travel via a myriad of combined API calls, and each combination could be an API test. Test teams must identify and prioritise what needs testing in short iterations, before creating both the functional and data-driven API tests.
Curiosity Software has a library of webinars available on demand. To get notified about new and upcoming events follow Curiosity on LinkedIn, Twitter and Facebook.
This webinar will demonstrate why model-based testing and complete test data management are the perfect match for massive API complexity.
You will see how Test Modeller builds flowchart models of interrelated APIs rapidly using a range of accelerators, before applying coverage algorithms to generate an optimized set of API test data. This systematic approach builds rigorous API tests automatically in-sprint, pushing the parameterized tests to API Fortress for execution. QA can in turn ensure that complex APIs deliver business value, building seamlessly on the skills and techniques they use today.
Join James and Patrick to see how:
Organisations progressing along the "API spectrum" can and should maintain API resilience, reliability, performance, security, and creativity.

These organisations significantly decrease risk while accelerating releases by combining model-based testing with complete test data management.

Test Modeller enables model-based test automation in short iterations, using coverage algorithms to move from UI tests to functional and data-driven API tests.

API Fortress re-uses functional API tests as integration tests, load tests and uptime monitors, rapidly expanding the scope and coverage of the API testing.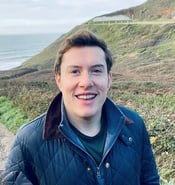 James Walker is Director of Technology at Curiosity Software and brings years of experience in successful software delivery. James has collaborated closely with a range of organisations to identify and resolve their QA needs and has invented several success Model-Based Testing technologies. James' wealth of expertise will be on offer during the webinar, including a live Q&A to help you to identify how model-based testing might be a good fit at your organisation.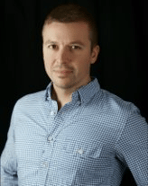 Patrick Poulin is the co-founder and CEO of API Fortress, an API testing automation platform that was built from the ground up for continuous API testing and unlimited functional uptime monitoring. Prior to API Fortress, Patrick held leading roles in overseeing compliance and testing of mobile assets from Tesco, Target, Macy's, MAC Cosmetics, and more than 75 other major brands.