Curiosity and Coforge Present
Testing Oracle FlexCube
De-risk upgrades and migrations in core banking with rigorous test automation.
REGISTER FOR INSTANT ACCESS
De-risk upgrades and migrations
Banks who rely on Oracle FLEXCUBE for their agile core banking infrastructure need agile testing practices which match the speed of FLEXCUBE innovation.
Too often, manual testing processes combine with a lack of niche FLEXCUBE knowledge, delaying upgrades and migrations in core banking. The time spent creating, executing, and maintaining complex FLEXCUBE tests then forces banks to make the undesirable choice between:
Updating core banking infrastructure at the risk of costly bugs;

Letting core banking systems fall behind the latest innovation and security updates.
The winners in this situation are the banks and fintech start-ups who can keep up with the latest in core banking innovation.
This webinar will set out how banks with substantial legacy infrastructure can keep pace with core banking innovation. It will showcase how risk-based test generation allows banks to enjoy all the innovation of new FLEXCUBE releases, while protecting custom FLEXCUBE implementations from bugs, downtime, and data breaches. You will discover how:
Model-based test automation generates optimised FLEXCUBE tests and data from flowcharts that are quick-to-build and easy-to-maintain.

The intuitive flowcharts reduce the need for niche FLEXCUBE knowledge in-house, visually assembling test scenarios from reusable components, UI scans, and imported tests.

Automated test generation creates rigorous tests for custom FLEXCUBE implementations, rigorously testing without delaying critical FLEXCUBE upgrades and migrations.

The visual flows maintain living documentation of core banking processes, enabling business analysts, testers, and developers to innovate core banking systems with confidence.
Curiosity Software has a library of webinars available on demand. To get notified about new and upcoming events follow Curiosity on LinkedIn, Twitter and Facebook.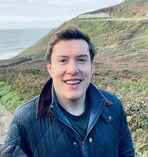 James Walker is Director of Technology at Curiosity Software and brings years of experience in successful software delivery. James has collaborated closely with a range of organisations to identify and resolve their QA needs and has invented several success Model-Based Testing technologies. James' wealth of expertise will be on offer during the webinar, including a live Q&A to help you to identify how model-based testing might be a good fit at your organisation.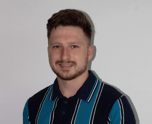 George Blundell is a Technical Analyst at Curiosity and an expert with Test Modeller. George has been with Curiosity since 2019, mostly involved in customer facing engagements. He has worked on a number of Test Modeller implementations and provides ongoing support for customers and Curiosity partners. He is also a member of the pre-sales team, providing technical demos and presentations to clients.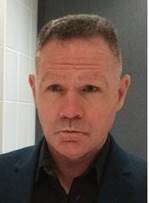 Steve Fisher has over thirty years in the IT industry working in both the telecoms and banking industries. He has worked for both Tier 1 offshore companies and disruptive tech companies in a business development capacity, specializing in transformative programmes and the application of digital technologies to real industry challenges and imperatives.