Curiosity's Featured Podcasts
Start Listening To Podcasts Featuring Curiosity
The Power of Collaborative Test Generation With Curiosity's Model Based Framework!
In this podcast featuring James Walker, learn all about the power of collaborative test generation with Curiosity's model-based testing solution, Test Modeller!
How Open Source Software Simplifies Integration Engineering!
Jonathon Wright is joined by Sanjay Kumar, and James Walker. Listen to learn more about how open source tools help simplify xPath writing and integration in automation engineering.
How To Curate Information To Make Testers More Productive!
Jonathon Wright is joined by Wayne Ariola and Thomas Pryce from Curiosity Software. Listen to learn how to curate information to make testers more productive.
Register FOR OUR UPCOMING WEBINAR WITH WINDOCKS
Turn Your Production Systems into Test-Ready Data
This webinar will showcase how production databases can be made "test ready" and delivered on demand, enabling rapid, rigorous and compliant testing. Setting out a roadmap for making complete and compliant data available on-the-fly during rapid software development and CI/CD.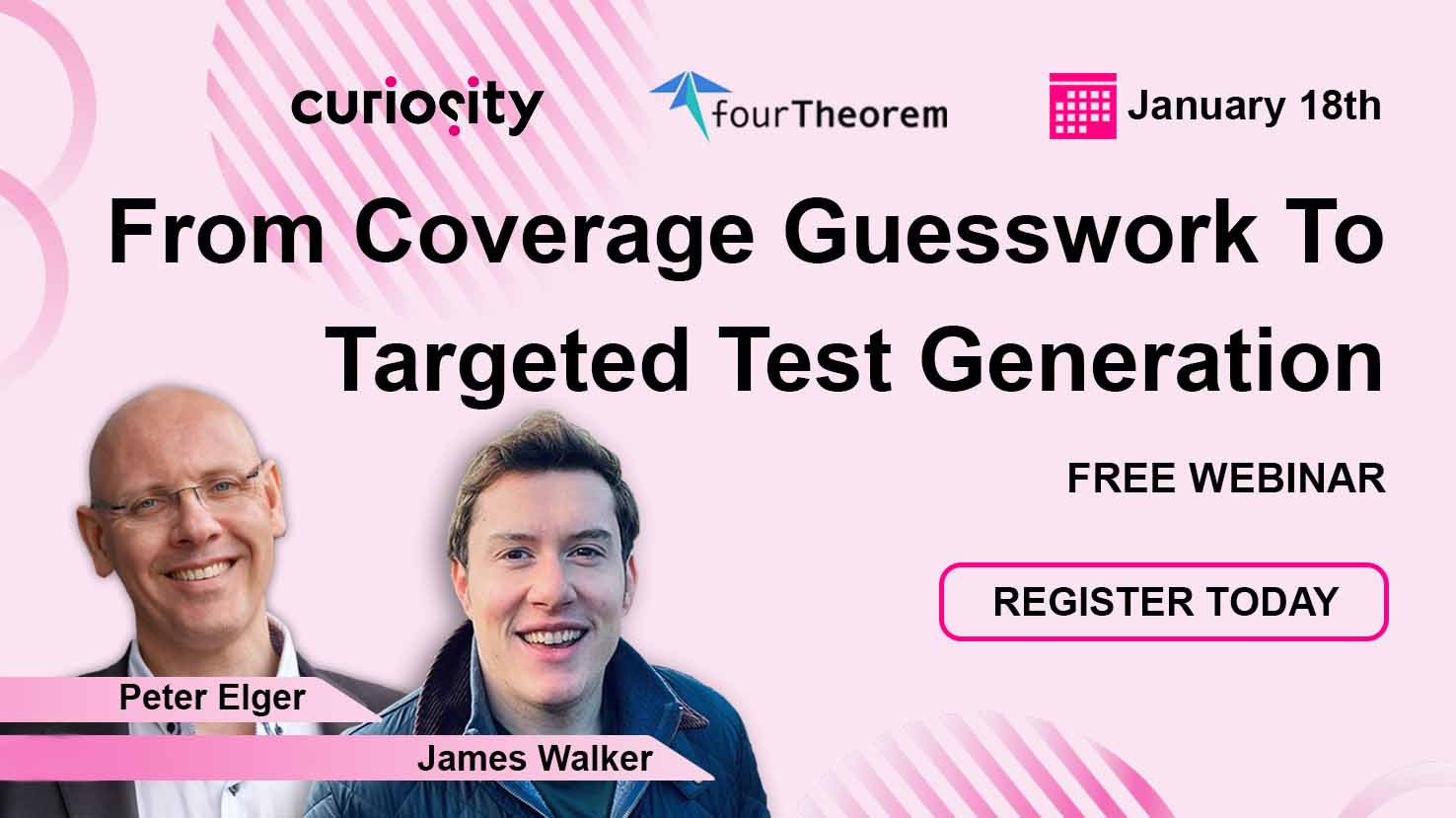 Using Your Environment Data for a Better Testing Outcome!
In this episode, Wayne Ariola, a recognized thought leader on software testing, shares his suggestions for leveraging an open-testing platform.
Your Data Quality Sucks: Mistakes Companies Make When Implementing Complex TDM Systems!
Huw Price, Managing Director of Curiosity Software, talks about the mistakes companies make when implementing complex data management systems, plus examples of how to do it right.
Modelling Test Data For Performance Testing with James Walker
In this episode, James Walker, from Curiosity Software, will share modeling and data tips that most might associate with functional testing, but can be applied to performance testing as well.
Test Data Management Automation with Huw Price
In this episode featuring Huw Price, discover how to create accurate data for every possible test, find, make, and prepare data as tests run, as well as how to develop compliant test data.