Rightsizing Data For Faster Development
Rapid testing and development does not need all your data, all the time, no matter how high-performance Test Data Automation is. Delivering quality software instead requires on demand data that is rightsized for precise coverage and load requirements.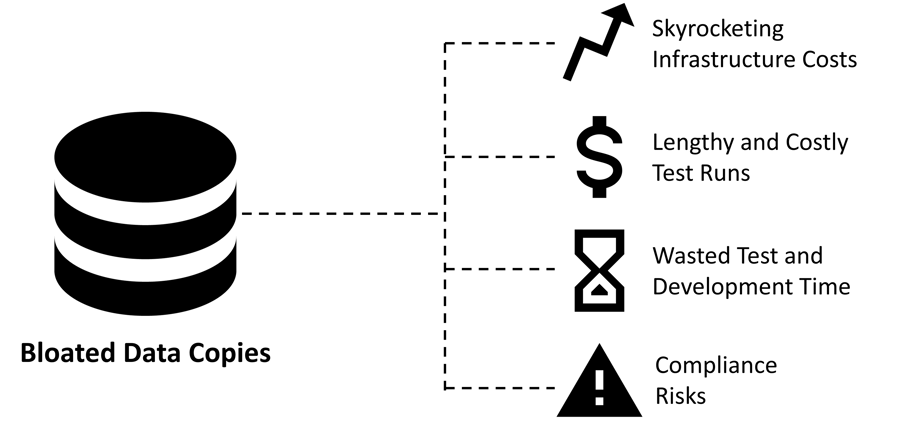 Organisations who provision unwieldy production data copies risk wasting money on costly infrastructure and lengthy test runs. Engineers further lose time hunting for data and analysing repetitive test results, while compliance risks can emerge due to data minimisation requirements.