Curiosity & Test Guild Present
Scale Your Automation With Model-Based Test Generation
Join Rich Jordan and George Blundell to learn how you can use flowcharts to generate automated tests at lightning speed.
REGISTER FOR INSTANT ACCESS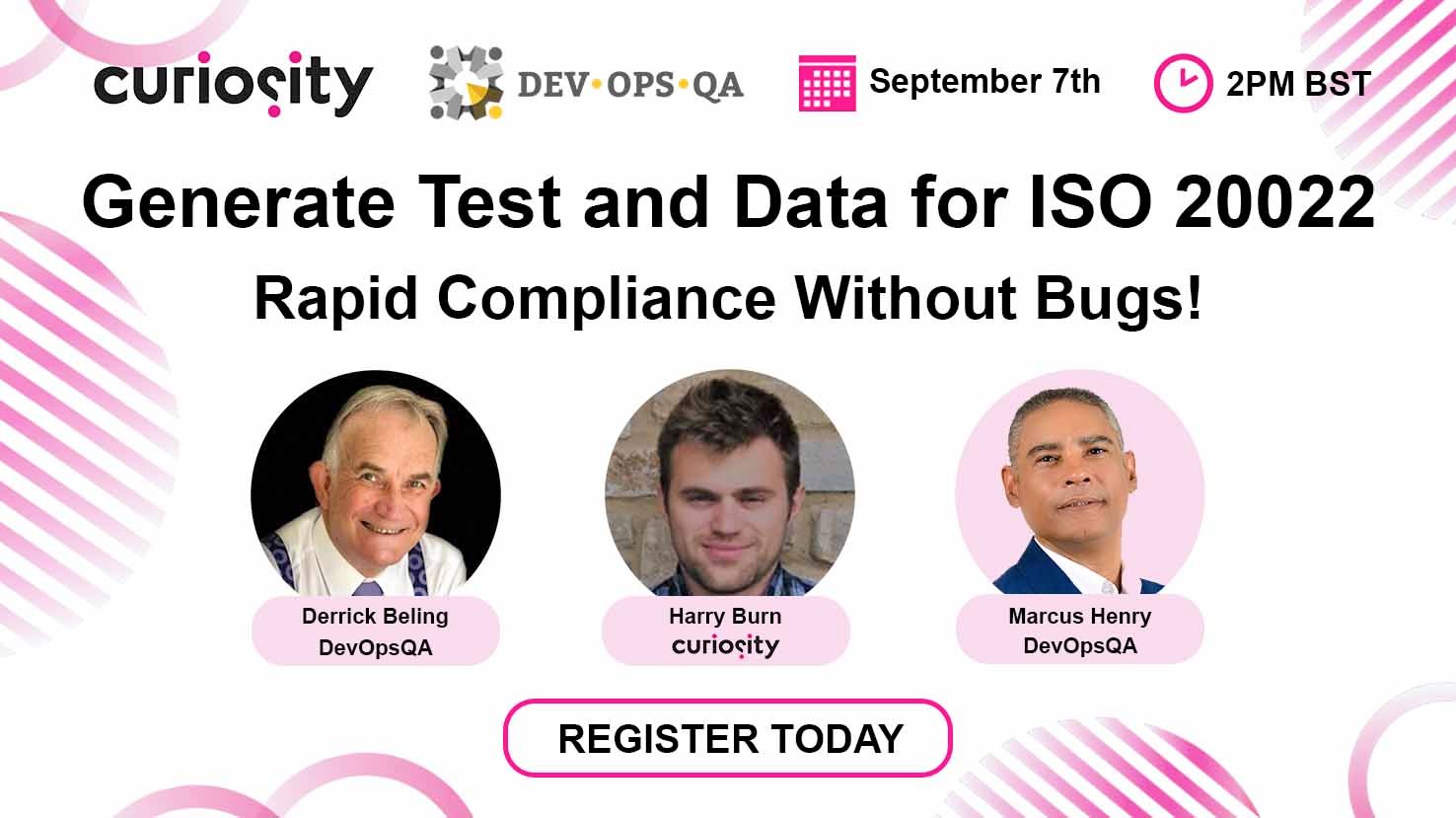 REGISTER FOR LIVE AND ON-DEMAND ACCESS!
Model-Based Test Automation
Your teams are writing quality test automation, yet overall automation rates have struggled to get beyond 15-20% of all tests executed [1]. To scale automated testing and achieve sufficient in-sprint coverage, an alternative is needed to manual test creation, brittle test maintenance, and working in a skilled silo that finds bugs only once it's too late.
This webinar will demonstrate how you can use flowcharts to generate automated tests at lightning speed, while systematically targeting in-sprint coverage and fostering close collaboration between SDETs, testers, developers and designers.
You will learn:
How to reuse existing automation libraries to generate tests from visual models, rapidly scaling automated testing.

How to use automated optimization techniques to generate the smallest set of tests needed in-sprint, finding bugs earlier and at less cost to fix.

How the "three amigos" of software delivery can use collaborative modelling to document complex systems and generate rigorous tests, removing barriers to entry for automation.

How to maintain tests rapidly as system logic and code changes, updating central libraries and flowcharts to regenerate in-sprint tests.
[1] Capgemini, Sogeti, The World Quality Report 2021-22, P. 23.

Rich Jordan is an Enterprise Solutions Architect at Curiosity Software and has spent the past 20 years within the Testing Industry – mostly in Financial Services, leading teams creating test capabilities that have won multiple awards in Testing and DevOps categories. Rich has been an advocate of Test Modelling and Test Data for over a decade and joined Curiosity in Nov 2022!

George Blundell is a Technical Analyst at Curiosity, where he collaborates closely with organizations on high-priority test automation initiatives. George implements and supports model-based approaches to generating, optimizing, and maintaining rigorous automated tests while supporting close collaboration between stakeholders from across the development lifecycle.
Speak with an expert
Speak with a Curiosity expert to learn more about model-based test generation and how Curiosity can help your organisation test continuously.