Curiosity and Katalon Present
Enhance SDLC Traceability Through Test Automation
REGISTER FOR INSTANT ACCESS
Continuous Test Generation
A lack of traceability across the software delivery lifecycle creates a wide range of issues, from inadequate user stories and test coverage, to a lack of system understanding and repetitive manual processes.
Join this webinar to act quicker on requirements changes and boost SDLC-wide traceability across teams by:
Predicting the impact of changes made to complex systems.

Generating and targeting tests automatically based on SDLC changes.

Identifying the impact of tests on code and data, while optimizing test coverage.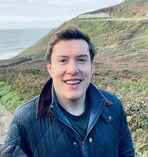 James Walker is Director of Technology at Curiosity Software and brings years of experience in successful software delivery. James has collaborated closely with a range of organisations to identify and resolve their QA needs and has invented several success Model-Based Testing technologies. James' wealth of expertise will be on offer during the webinar, including a live Q&A to help you to identify how model-based testing might be a good fit at your organisation.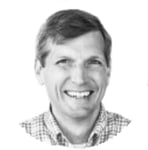 Coty Rosenblath is the CTO at Katalon, Inc. and has led engineering teams at startups, public, and private companies in industries ranging from financial services (including the first all-internet bank in the United States) to healthcare to augmented reality. At Katalon, he focuses on providing a comprehensive automation platform to support teams of all sizes.