Curiosity and ScopeMaster present
More Sprint Planning Won't Fix It
Why Do Requirements Still Let Quality Down?
Requirements still cause 35% of production defects [1]. Learn how automated user story analysis and test generation catch design bugs as they arise, finding coded defects before they hit production.
REGISTER FOR INSTANT ACCESS
More Sprint Planning Won't Fix It
Requirements still cause 35% of production defects [1]. These undetected design bugs waste development time and damage user experience. The frustration is made worse by the time spent in sprint planning sessions, forcing teams to down tools and yet still not catching design bugs. A new approach is needed to avoid rework, improve release quality, and avoid the hours spent on PI Planning.

This webinar will showcase a rapid approach to improving user stories, while simultaneously generating tests to find the bugs that do make it into code. You will see how automated analysis can flag ambiguity and incompleteness in user stories, while mapping dependencies to build a logically coherent system picture. Generating automated tests from the accurate user stories then catches coded bugs in-sprint, protecting production quality and minimising costly rework.
Curiosity Software has a library of webinars available on demand. To get notified about new and upcoming events follow Curiosity on LinkedIn, Twitter and Facebook.
[1] Aditi Kulkarni, Global Assets Engineering Lead, Accenture – Software Intelligence Conference 2021.
Key Takeaways
Unlock quality with reduced requirements defects and rigorous in-sprint testing.
Join James Walker, Curiosity's Director of Technology, and Colin Hammond, Founder of ScopeMaster, to discover requirements driven testing for short iterations. You will see how:
ScopeMaster automatically flags ambiguity and incompleteness in written user stories, catching design bugs when they're quick to fix.

Test Modeller imports user stories to logically precise visual flowcharts, catching missing logic and auto-generating rigorous automated tests.

ScopeMaster accurately estimates the functional size of change requests, avoiding scope creep and focusing development work where it has the most value.

Test Modeller maintains automated tests for fast-changing systems, catching coded bugs before they can impact production systems.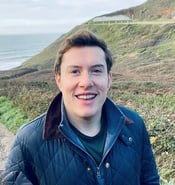 James Walker is Director of Technology at Curiosity Software and brings years of experience in successful software delivery. James has collaborated closely with a range of organisations to identify and resolve their QA needs and has invented several success Model-Based Testing technologies. James' wealth of expertise will be on offer during the webinar, including a live Q&A to help you to identify how model-based testing might be a good fit at your organisation.

Colin Hammond is the Founder of ScopeMaster. ScopeMaster is an intelligent software requirements analyser, it reads user stories like a human and performs time-consuming analysis work for you. Colin is passionate about intelligent use of metrics and quality techniques to make software projects more successful. He also has extensive experience in IT, managing and delivering projects and portfolios.