Curiosity and Sauce Labs Present
When To Stop Testing:
3 Dimensions of Test Coverage!
REGISTER FOR INSTANT ACCESS
A definition of "done" is one of the hardest and most valuable things to come by in testing. Faced with fast-changing, massively complex systems, there's no time to test everything in short sprints. Even defining "everything" is hard enough, given the vast and often unknown system logic, user devices, and integrated technologies that must be factored into rigorous testing. Too often, a lack of measurability combines with unsystematic test design, forcing testers to guess or hope that testing is "done". This introduces uncertainty with every rapid release. Tests leave logic exposed to costly bugs and performance issues, while untested devices warp UIs and user experiences.
This webinar will set out how testing can rapidly identify, generate, and run the tests needed to de-risk rapid software releases. It will define functional test coverage in three dimensions, considering the system logic and data that must be tested, the optimal device mix, and the need to test across different system tiers. James Walker, Curiosity's Director of Technology, and Marcus Merrell, Senior Director of Technology Strategy at Sauce Labs, will then demonstrate how in-sprint testing can target tests based on this multifaceted measure. You will see how:

Generating optimised tests, data and scripts from visual flowcharts avoids slow test creation and maintenance, while testing system logic rigorously based on time and risk.

Pushing tests to cloud-based device labs minimises environment and device limitations, enabling the right mix for each stage of the testing lifecycle.

Updating central flows regenerates tests in-sprint, targeting impacted and risky logic across APIs, UIs and back-end systems.
Curiosity Software has a library of webinars available on demand. To get notified about new and upcoming events follow Curiosity on LinkedIn, Twitter and Facebook.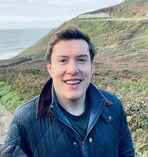 James Walker is Director of Technology at Curiosity Software and brings years of experience in successful software delivery. James has collaborated closely with a range of organisations to identify and resolve their QA needs and has invented several success Model-Based Testing technologies. James' wealth of expertise will be on offer during the webinar, including a live Q&A to help you to identify how model-based testing might be a good fit at your organisation.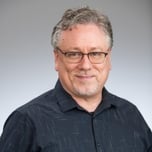 Marcus Merrell, Senior Director of Technology Strategy at Sauce Labs. With a background in test automation architecture, release management, CI/CD, cloud software and container management, Marcus leads the partner program and works closely with customers to evaluate and iterate on the services offered by Sauce Labs. He is also experienced in analytics and marketing automation.