A Global 2000 Software Vendor

Replaced 100s of rows of test data with millions for an AI driven system.
A Global 2000 Financial Services Company

Moved from 1-5 days to fulfil a data request to unlimited, self-service provisioning.
A Top 10
Central Bank

Saved 97% in initial test data creation costs and maintained data 1400x faster.
Generate Synthetic Test Data for Faster Software Development
Generate rich, fictitious data for every test and development scenario. Testers, developers and CI/CD tools can generate accurate data on demand, free from sensitive data and provisioning bottlenecks.
Full Data Coverage.
Find Bugs at Less Cost to Fix.
Automated analyses identify relationships, patterns and coverage gaps in your data. Generation then creates referentially intact data for every scenario, including data for versioned components, new functionality, negative scenarios, stress testing, and more!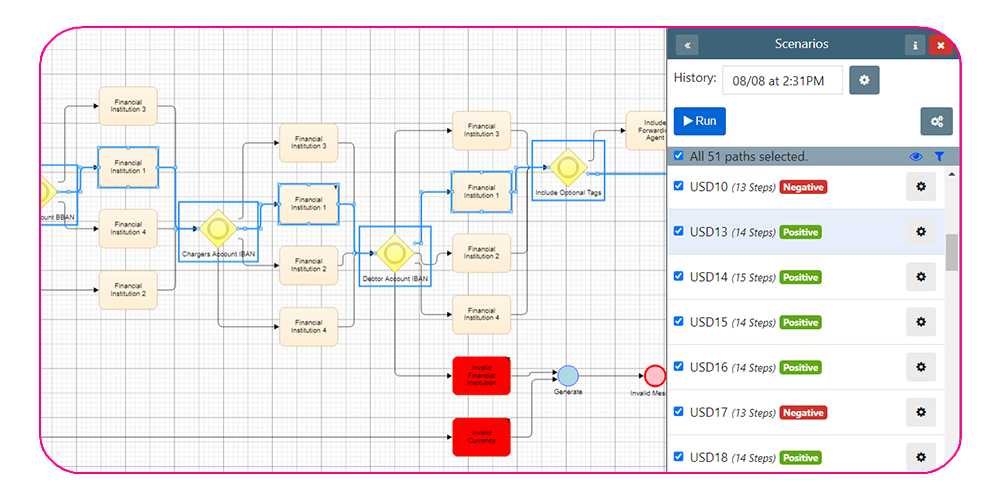 On Demand Data.
Save 20% of Test and Development Time.
Testers, developers, CI/CD and automation tools can generate data using self-service forms and open interfaces. Up-to-date data is available in parallel and links consistently across technologies.
No Sensitive Information.
Ensure Legislative Compliance
Test Data Automation generates highly realistic data, with the relationships found in production – but none of the sensitive content. Fictitious data sidesteps complex legal requirements and the risk of fines, while creating rich data on demand for rapid development.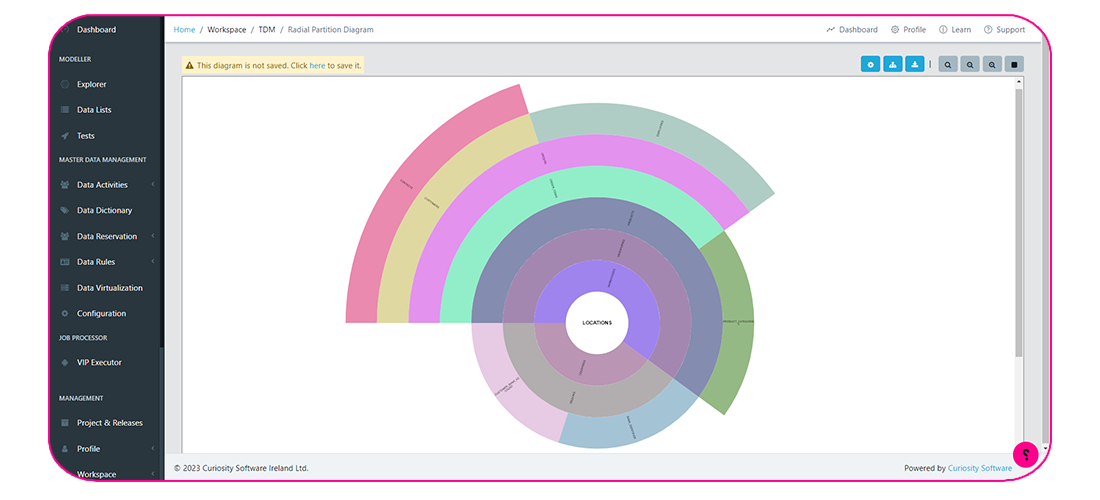 The Value of Synthetic Data Generation
With Test Data Automation, developers build quality features faster and testers catch bugs while they are quick to fix. Remove compliance risks, coverage gaps and data provisioning bottlenecks.


500+ Data Generation Functions
Apply configurable functions to fields and columns, rapidly generating referentially intact data for every test and development scenario.


AI Data Generation
Use Machine Learning and multivariate analysis to define patterns in your data, and apply generative AI to create data in a few steps.


Data Coverage Explosion
Automatically identify values and dimensions in your data, applying combinatorial techniques to generate data with every possible combination.


Data Flow Modelling
Combine generation functions and jobs in visual flowcharts, generating optimised data that links consistently across integrated technologies.
Extensive Data Coverage
Test Data Automation is an open, extensible technology. It comes with a wide-range of extendable data connectors, covering your databases, files, messages, mainframes, and beyond!