Curiosity and the Test Engineering Institute (TEI) Present
Chat GPT and Testing: A Roundtable Discussion
Chat GPT and testing: Is it going to replace manual testing and automation engineers? How big is its potential value, and how can your teams start realizing the benefits today?
REGISTER FOR INSTANT ACCESS
This roundtable will gather three pioneers of testing tools and techniques, offering 70+ years' experience in transforming test strategies. Paul Gerrard, Jonathon Wright and James Walker will discuss and demonstrate how you can use generative AI to accelerate your testing, gain greater understanding of complex systems, and fix "unsolvable" challenges in software quality.
Join This Roundtable if...

If you're a QA Director or CTO, this roundtable will help you cut through the noise surrounding Chat GPT. It will provide tangible insights into how generative AI can work alongside your tools, techniques and teams, and where it could be most beneficial in your future testing strategies.

If you're a tester or SDET, you will learn how you can start skilling up in generative AI. The roundtable will move beyond speculative thinking about Chat GPT. Live demos will show you how you can start applying generative AI to your testing, while flagging pitfalls to look out for in AI-based tools.
Your Chat GPT Questions Answered Live
Key questions for our expert panel will include:
What are the benefits and challenges of using Chat GPT and other generative AIs for software testing?

Where can generative AI most accelerate testing activity, from requirements refinement and job interviews, to test design and scripting?

What challenges have early applications of AI to testing flagged, and which developments in generative AI will help solve them?

Which challenges in intellectual property and legislation must be mitigated when using generative AI for testing?

How can you maintain feedback loops, governance and control over test coverage when using generative AI for testing?

Beyond Chat GPT, which generative AI tools and models are valuable for testing?

Where can you best get started with generative AI, to achieve valuable results?

What does the future role of a tester look like as the "human in the loop" during AI-driven development?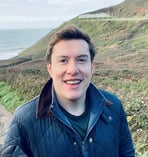 James Walker is Director of Technology at Curiosity Software and brings years of experience in successful software delivery. James has collaborated closely with a range of organisations to identify and resolve their QA needs and has invented several success Model-Based Testing technologies. James' wealth of expertise will be on offer during the webinar, including a live Q&A to help you to identify how model-based testing might be a good fit at your organisation.

Paul Gerrard is an internationally renowned, award-winning software engineering consultant, author and coach. Host of the Technology Leadership Forum and Programme Chair of the 2014 EuroSTAR Testing conference. Paul is also a consultant, coach/mentor and author. He has conducted consulting assignments in all aspects of software testing and QA, specialising in test strategy and assurance. He also writes poetry from time to time.

Jonathon Wright is a global strategic thought leader specialising in emerging technologies, innovation & intelligent automation with over 25 years of international commercial experience within worldwide organisations. Jonathon is also an enthusiastic knowledge leader, forward thinker and is engaged in providing award-winning digital solutions within the challenging area of solution delivery.