Time for an upgrade?
Migrating from legacy TDM tools to Test Data Automation
Move to a modern test data solution, with cutting-edge capabilities, expert support, and a tailored migration plan.
READ THE MIGRATION PLAYBOOK
Why migrate from legacy test data management?
CONCERNS WITH LEGACY TEST DATA TOOLING
Organisations seeking alternatives to their legacy test data solutions often share the same pressing concerns:
They feel trapped by unsustainable licensing and costly renewals

They are disappointed by the level of technical support and roll-out

They are frustrated with functionality and the pace of development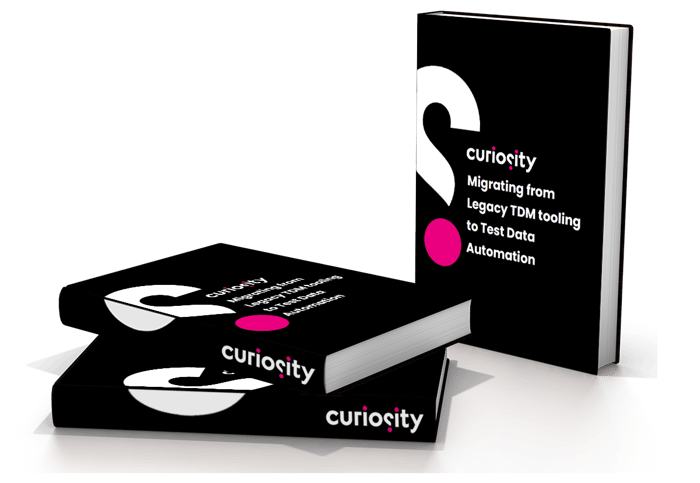 Migrating to Test Data Automation
READ OUR MIGRATION PLAYBOOK TO UNDERSTAND: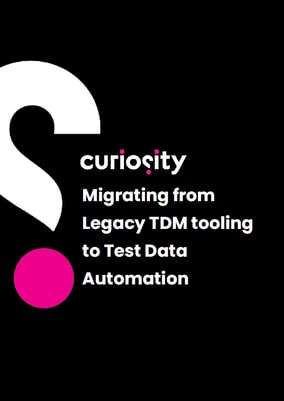 The potential drawbacks of sticking with legacy TDM tools.

Reasons for switching to Test Data Automation.

A migration plan, designed to shorten time-to-value, avoid downtime and minimise rework.

An overview of Curiosity's history in test data innovation and why we are your "trusted advisors" for test data.

Example ROI metrics to help you build a business case for migrating to Test Data Automation.
Why switch to Test Data Automation
ORGANISATIONS WHO ADOPT TEST DATA AUTOMATION ENJOY: