Creating Quality Since 1995


100s of Customers
Including some of the World's Largest Enterprises


4 Start-Ups
Delivering Market-Defining Tools and Techniques
Our History of Software Delivery Innovation
Since 1995, the Curiosity team have created market-defining solutions for delivering higher quality software, faster.
Our experienced team set trends across software delivery tools and techniques. Spanning four decades, Curiosity's leadership team have co-founded four innovative start-ups, specialising in test data management, test generation, requirements modelling and beyond.

In 1995, our CEO, Huw Price, and CFO, Paul Blundell, founded BitByBit. A data archiving and migration specialist, BitByBit was acquired by Outerbay in 2003, subsequently becoming part of HP. Huw and Paul next founded Move2Open, a specialist in mainframe migration and application conversion. In 2004, they co-founded Grid-Tools.
Grid-Tools created numerous model-based testing and test data management solutions across its 11-year history, before being acquired by CA Technologies (now Broadcom) in 2015.
Defining Test Data Management, Automation, and Beyond!
The majority of our team worked together at these award-winning companies, pioneering game-changing technologies in test data management and model-based development. In 2004, for example, we launched one of the first synthetic data generation tools. In 2013, we introduced collaborative requirements modelling with integrated test generation.
The tools from our history defined markets. Many remain on the market today, having been acquired by other vendors. Even more tools have been inspired by early innovations created by our team.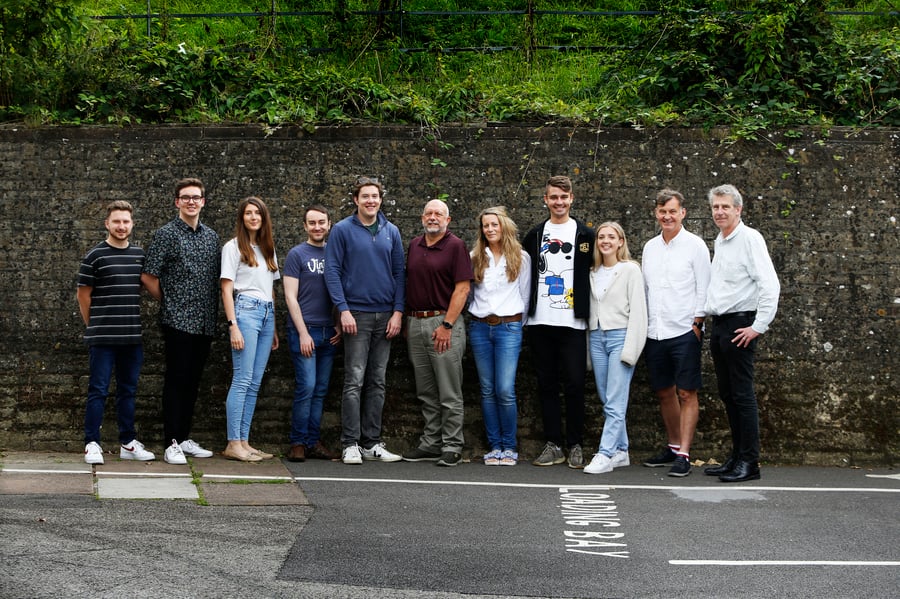 We have driven business impact at the world's largest enterprises, across the Fortune 100, Global 2000, and beyond:

Finding The Right Solutions for Your Software Delivery Needs
Our expert team offer specialist knowledge of different industries, technologies and project requirements. We have worked with some of the largest organisations in complex environments, from banking, finance and insurance, to government, retail and healthcare.
We've furthermore delivered success across a wide array of project types, from data archiving and mainframe modernisation, to generative AI and microservices. We specialise in working with your legacy, proprietary and unusual technologies, and strive to solve the hardest problems in your software delivery.
While at CA Technologies and Grid-Tools, our co-founders - James Walker (CTO), Shashank Misha (CSA) and Huw Price (CEO) - realised that the world was fast-becoming run by software. They witnessed first-hand how businesses in almost every industry must compete on the basis of their software quality.
Back-end systems are now responsible for most core business decisions, while consumers choose services based on reliability, quality, and the available features. Too many organizations cannot develop quality software at the pace of business needs. Their continuous delivery solutions have simply grown outdated relative to new software methodologies and business requirements.
Delivering Higher Quality Software, Faster
Curiosity therefore formed to help organizations outpace the competition by delivering better software, faster.
We have developed innovative tools and techniques that help organizations navigate the inevitable shift towards being software centric. Our solutions remove bottlenecks and increase quality throughout software design, development and testing. They generate user stories, test cases, and automated tests at scale, while providing on-demand access to rich test data.


Lead Change
Develop Your Career


Future Proofing
and Continued Innovation


Meet Standards
and Never Sell Shelfware


Open Technology
and Never Vendor Lock


Close Partnerships
With our clients and users


Quality Centric
To Deliver The Best Possible Software