Curiosity's history in Software Quality and beyond
Curiosity's history of test data innovation stretches back to 1995, when our CEO, Huw Price, and CFO, Paul Blundell, founded their first of four start-ups specializing in testing and data. A data archiving and migration specialist, BitByBit was acquired by Outerbay in 2003, subsequently becoming part of HP. Huw and Paul next founded Move2Open, a specialist in mainframe migration and application conversion, and in 2004 co-founded Grid-Tools.
Grid-Tools created numerous model-based testing and test data management solutions across its 11 year history, before being acquired by CA Technologies (now Broadcom) in 2015. During this time, Huw and Paul defined the test data market. Most of the solutions in the marketplace which now exist are derived from their early innovations.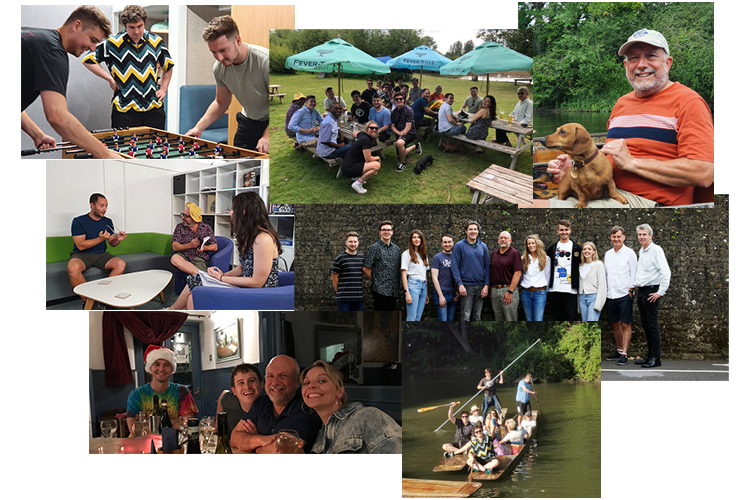 During the time at CA, James Walker (CTO) and Shashank Misha (CSA) along with Huw had a realization that the world was rapidly moving towards software and that businesses in almost every industry would start to compete on the quality of software. Back-end systems are now responsible for most core business decisions, while consumers choose services based on reliability, quality, and features available. Organizations are unable to develop quality software while keeping pace with the business. The current solutions in the market were no longer adequate for the new software methodologies and business requirements which were evolving.
Curiosity was hence formed with a mission to help organizations outpace the competition by delivering better software, faster. Curiosity offers a rare combination of technological knowledge, implementation experience within enterprise software development. The majority of our team have worked together over the past decade at many other companies. In addition to developing leading technologies, our team have further led numerous large implementations, meeting the requirements of different industries, technologies, delivery methodologies, legislation and beyond.
Curiosity Today - Test Modeller & Test Data Automation
25+ Years of Experience Driving Business Impact Across 25+ Fortune 500 Companies
Today, we have brought our wide-reaching experience to bear in Test Data Automation and Test Modeller.
Test Data Automation is a wide-reaching test data solution set that offers data generation, subsetting, masking, virtualisation, allocation, and more. Test Modeller is a collaborative requirements modelling and test generation engine, which further eradicates bugs and bottlenecks in software design, testing and development.

Let's Talk About Your Software Delivery Challenges
Let us know if you need assistance or if you want us to point you to relevant information.