Curiosity's history in test data and beyond
Curiosity's history of test data innovation stretches back to at least 1995, when our Managing Director, Huw Price, and CFO, Paul Blundell, founded their first of four start-ups specialising in testing and data. A data archiving and migration specialist, BitByBit was acquired by Outerbay in 2003, subsequently becoming part of HP. Huw and Paul next founded Move2Open, a specialist in mainframe migration and application conversion, and in 2004 co-founded Grid-Tools.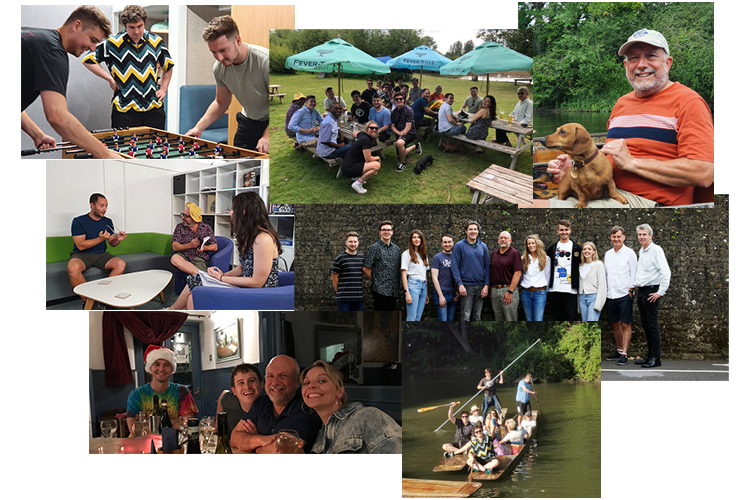 Grid-Tools created numerous model-based testing and test data management solutions across its 11 year history, before being acquired by CA Technologies (now Broadcom) in 2015. Grid-Tools' TDM solutions in turn became CA/Broadcom Test Data Manager and its model-based testing tools became CA/Broadcom Agile Requirements Designer.
In test data, test creation, requirements engineering and beyond, Curiosity offers a rare combination of technological knowledge, implementation experience, and knowledge of the wider landscape. The majority of our team worked together at Grid-Tools, CA, or both,* while core members of our team further worked together at BitByBit and Outerbay.
In addition to developing leading technologies, our team have further led numerous large implementations, meeting the requirements of different industries, technologies, delivery methodologies, legislation and beyond.
Today, we have brought our wide-reaching experience to bear in Test Data Automation and Test Modeller.
Test Data Automation is a wide-reaching test data solution set that offers data generation, subsetting, masking, virtualisation, allocation, and more. Test Modeller is a collaborative requirements modelling and test generation engine, which further eradicates bugs and bottlenecks in software design, testing and development.
Working collaboratively with you, we hope to continue our journey by integrating these technologies into a DevOps "traceability lab" at your organisation, auto-generating targeted user stories, tests and data based on real-time changes from across your SDLC.
*True as of 01/11/2022.
Let's Talk About Your Software Delivery Challenges
Let us know if you need assistance or if you want us to point you to relevant information.